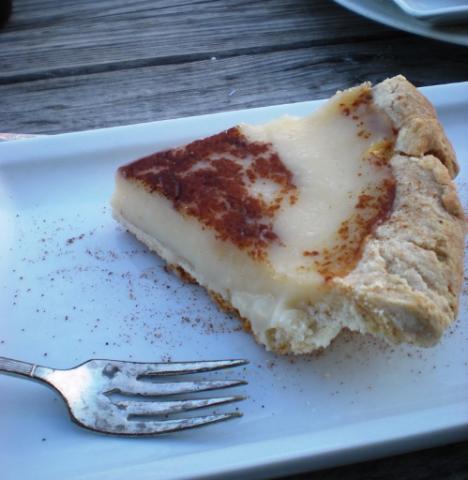 Sugar cream pie; Locally Grown Gardens, Indianapolis; photo by Sarah Stierch on Flickr (use permitted with attribution).
Official State Pie of Indiana
Indiana designated sugar cream pie as the official state pie in 2009. All State Foods & Beverages
The recipe for sugar cream pie appears to have originated in Indiana with the Shaker and/or Amish communities in the 1800's. It's a simple "desperation pie" that can be made with ingredients nearly always on hand (butter, maple or brown sugar, flour, and vanilla-flavored cream).