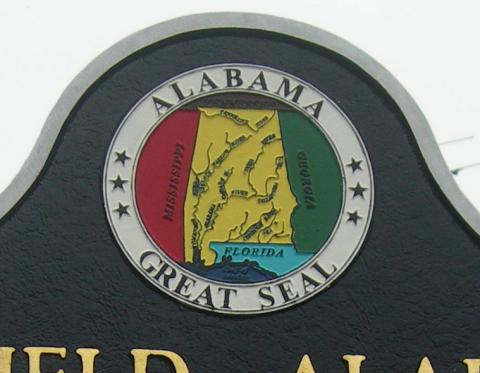 Emblem on Alabama historic marker; photo by Jimmy Emerson, DVM on Flickr (noncommercial use permitted with attribution / no derivative works).
Alabama's Historic Marker Program
The Alabama Historical Association (AHA) began sponsoring historical markers as early as 1950. The AHA is the oldest statewide historical society in Alabama. Their mission is "to discover, procure, preserve, and diffuse whatever may relate to the natural, civil, literary, cultural, economic, ecclesiastical, and political history of the state of Alabama."