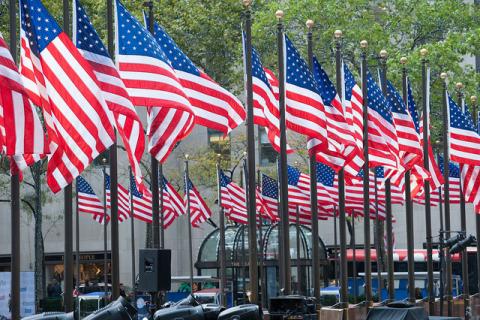 Red, White, and Blue
The official national colors of the United States can be seen on the American flag; red, white, and blue. Although the colors did not have a specified meaning at the time the American flag was adopted, they were defined for the Great Seal of the United States in 1782:
Red is a symbol of valor and bravery.
White symbolizes purity and innocence.
Blue signifies vigilance, perseverance, and justice.