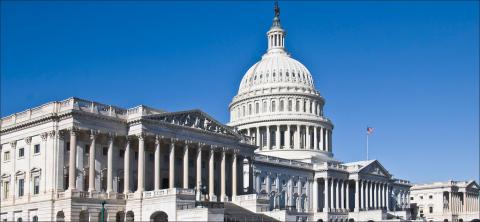 House of Representatives Building and the East Portico of the U.S. Capitol in Washington DC; photo by Ron Cogswell on Flickr (use permitted with attribution).
Capital City of the United States
Sitting between the Potomac and Anacostia Rivers on the Atlantic coast, and bordered by the states of Virginia and Maryland, Washington D.C. is the capital city of the United States of America. All State Capitals
There is much to see and do in the nation's capital, from history and heritage to arts and theater - even outdoor attractions and activities. Visitors to Washington can explore 15 Smithsonian museums, the National Zoo, and iconic national monuments and memorials all free of charge.
Landmarks