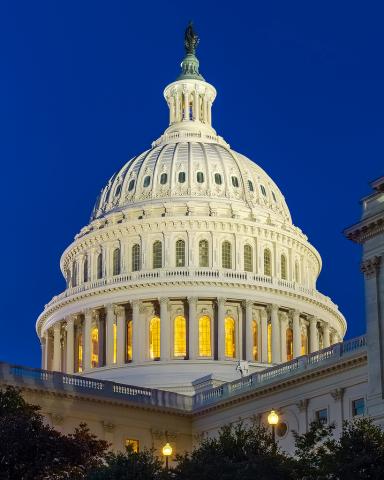 U.S. Capitol building; the dome at sunset.  Photo by Mark Schneider/Flickr (Noncommercial Use Permitted with Attribution/No Derivative Works).
State Capitals & Postal Abbreviations
Quick! What's the capital of Vermont? Kentucky? Cover the capital city column and test yourself to see how well you know state capitals.
This is also a handy quick-reference for postal abbreviations; is Arkansas AR or AK? Is Missouri MS or MI? (neither! it's MO).