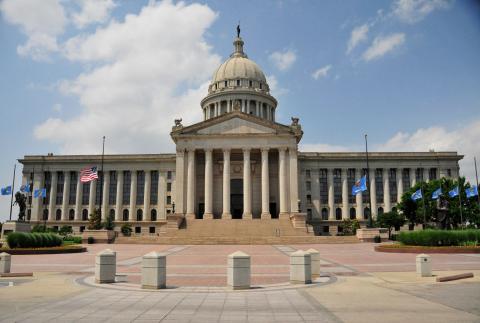 Oklahoma State Capitol in Oklahoma City; photo by Serge Melki on Flickr (use permitted with attribution).
Capital City of Oklahoma USA
Located in the center of the state in the Great Plains region, Oklahoma City is the state capital of Oklahoma. All State Capitals
The city is bisected by the North Canadian River (recently renamed the Oklahoma River inside city limits). Oklahoma City is a modern metropolis with a rugged Western past.