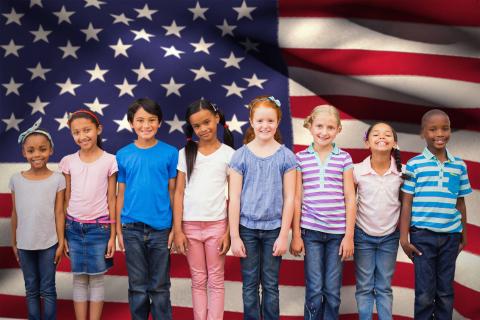 Names for Residents of each State
What do you call a resident of Alaska? An "Alaskan" of course!  
Not all state resident nicknames are so obvious.  A Massachusetts resident is called a "Bay Stater," a person from Ohio is often called a "Buckeye," and let's not forget the "Hoosiers" of Indiana and the "Nutmeggers" in Connecticut!  The proper term referring to the "natives of the state" according the U.S. Government Publishing Office Style Manual can be found in references, below.  
| | |
| --- | --- |
| STATE | RESIDENT NAME |
| Alabama | Alabamian; Alabaman |
| Alaska | Alaskan |
| Arizona | Arizonan; Arizonian |
| Arkansas | Arkansan |
| California | Californian |
| Colorado | Coloradan; Coloradoan |
| Connecticut | Connecticuter; Nutmegger |
| Delaware | Delawarean |
| Florida | Floridian; Floridan |
| Georgia | Georgian |
| Hawaii | Hawaii Resident; kamaaina (native-born, nonethnic Hawaiian); malihini (newcomer) |
| Idaho | Idahoan |
| Illinois | Illinoisan |
| Indiana | Hoosier; Indianan; Indianian; |
| Iowa | Iowan |
| Kansas | Kansan |
| Kentucky | Kentuckian |
| Louisiana | Louisianan; Louisianian |
| Maine | Mainer |
| Maryland | Marylander |
| Massachusetts | Bay Stater |
| Michigan | Michiganian, Michigander; Michiganite |
| Minnesota | Minnesotan |
| Mississippi | Mississippian |
| Missouri | Missourian |
| Montana | Montanan |
| Nebraska | Nebraskan |
| Nevada | Nevadan; Nevadian |
| New Hampshire | New Hampshirite, Granite Stater |
| New Jersey | New Jerseyite; New Jerseyan |
| New Mexico | New Mexican |
| New York | New Yorker |
| North Carolina | North Carolinian |
| North Dakota | North Dakotan |
| Ohio | Ohioan, Buckeye |
| Oklahoma | Oklahoman |
| Oregon | Oregonian |
| Pennsylvania | Pennsylvanian |
| Rhode Island | Rhode Islander |
| South Carolina | South Carolinian |
| South Dakota | South Dakotan |
| Tennessee | Tennessean; Tennesseean |
| Texas | Texan |
| Utah | Utahan, Utahn |
| Vermont | Vermonter |
| Virginia | Virginian |
| Washington | Washingtonian |
| West Virginia | West Virginian |
| Wisconsin | Wisconsinite |
| Wyoming | Wyomingite |