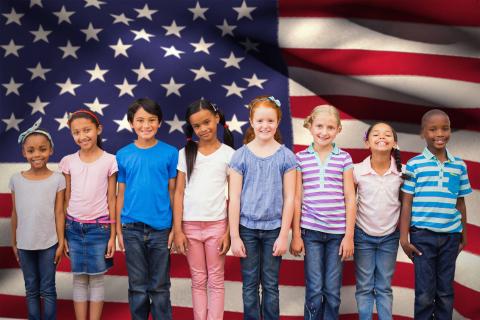 Names for Residents of each State
What do you call a resident of Alaska? An "Alaskan" of course!
It's not so intuitive with some states - a Massachusetts resident is called a "Bay Stater," a person from Ohio is often called a "Buckeye," and let's not forget the "Hoosiers" of Indiana and the "Nutmeggers" in Connecticut!
| | |
| --- | --- |
| STATE | RESIDENT NAME |
| Alabama | Alabamian; Alabaman |
| Alaska | Alaskan |
| Arizona | Arizonan; Arizonian |
| Arkansas | Arkansan |
| California | Californian |
| Colorado | Coloradan; Coloradoan |
| Connecticut | Connecticuter; Nutmegger |
| Delaware | Delawarean |
| Florida | Floridian; Floridan |
| Georgia | Georgian |
| Hawaii | Hawaiian; kamaaina (native-born, nonethnic Hawaiian); malihini (newcomer) |
| Idaho | Idahoan |
| Illinois | Illinoisan |
| Indiana | Indianan; Indianian; Hoosier |
| Iowa | Iowan |
| Kansas | Kansan |
| Kentucky | Kentuckian |
| Louisiana | Louisianan; Louisianian |
| Maine | Mainer |
| Maryland | Marylander |
| Massachusetts | Bay Stater |
| Michigan | Michiganian, Michigander; Michiganite |
| Minnesota | Minnesotan |
| Mississippi | Mississippian |
| Missouri | Missourian |
| Montana | Montanan |
| Nebraska | Nebraskan |
| Nevada | Nevadan; Nevadian |
| New Hampshire | New Hampshirite |
| New Jersey | New Jerseyite; New Jerseyan |
| New Mexico | New Mexican |
| New York | New Yorker |
| North Carolina | North Carolinian |
| North Dakota | North Dakotan |
| Ohio | Buckeye, Ohioan |
| Oklahoma | Oklahoman |
| Oregon | Oregonian |
| Pennsylvania | Pennsylvanian |
| Rhode Island | Rhode Islander |
| South Carolina | South Carolinian |
| South Dakota | South Dakotan |
| Tennessee | Tennessean; Tennesseean |
| Texas | Texan |
| Utah | Utahan, Utahn |
| Vermont | Vermonter |
| Virginia | Virginian |
| Washington | Washingtonian |
| West Virginia | West Virginian |
| Wisconsin | Wisconsinite |
| Wyoming | Wyomingite |