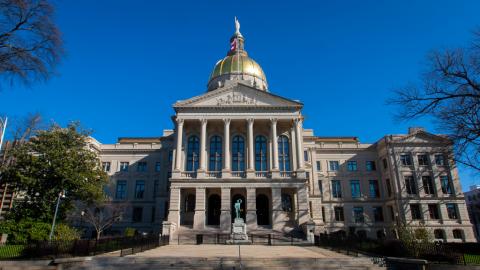 Capitol building in Atlanta, Georgia. Photo by ken fager on Flickr (noncommercial use permitted with attribution / share alike).
Capital City of Georgia USA
Located in the foothills of the Appalachian Mountains on a ridge south of the Chattahoochee River, Atlanta is the capital city of Georgia. All State Capitals
Atlanta was founded in 1837 as the end of the Western & Atlantic railroad line, and the city continues to be a transportation hub today (for the country and the world).