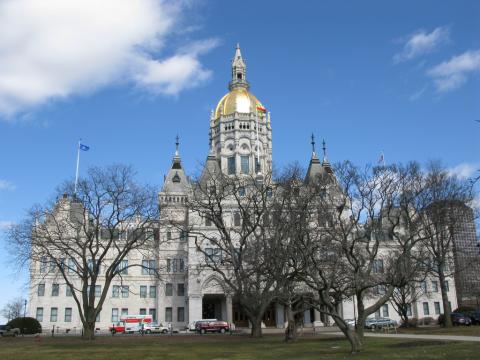 The Connecticut State Capitol in Hartford; photo by Helder Mira on Flickr (use permitted with attribution).
Capital City of Connecticut USA
Hartford is the state capital and third-largest city in Connecticut (following Bridgeport and New Haven on Connecticut's coastline). All State Capitals
Located along the Connecticut River in the north-central part of the state, Hartford was founded in 1635 and  is one of the oldest cities in the United States.