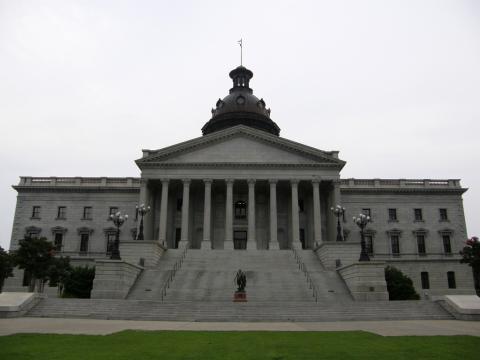 South Carolina State Capitol in Columbia; photo by Jim Bowen on Flickr (use permitted with attribution).
Capital City of South Carolina USA
Located in the center of the state at the juncture of three rivers (where the Broad River and the Saluda River merge to form the Congaree River), Columbia is the state capital of South Carolina and the seat of Richland County. All State Capitals
Historic Columbia is the second-largest city in South Carolina. It has a diverse population, a focus on arts and culture, and is one of the most bicycle-friendly cities in the country, with wide, accommodating streets, trails, and greenways.