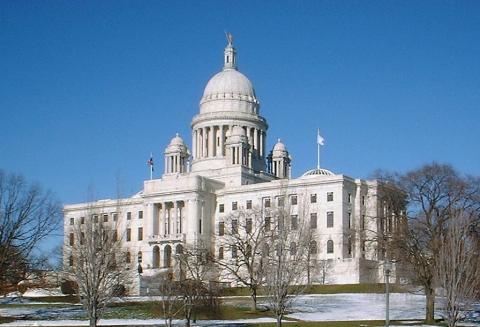 The Rhode Island State Capitol in Providence; photo by sea turtle on Flickr (noncommercial use permitted with attribution / no derivative works).
Capital City of Rhode Island USA
Providence is the capital city of Rhode Island, located where the Moshassuck and Woonasquatucket Rivers converge to form the Providence River; the head of Narragansett Bay. All State Capitals
Providence is one of the oldest cities in the United States, founded by Roger Williams in 1636. Providence became a major New World seaport and prospered early in its history.