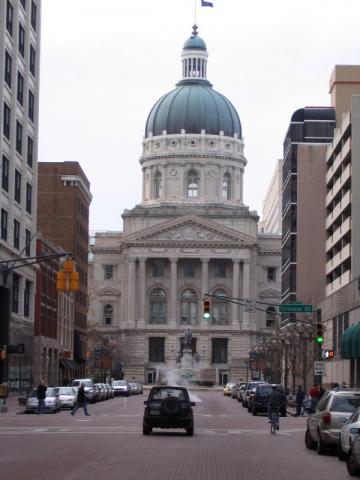 Indiana State Capitol in Indianapolis; photo by Julie Herrick on Flickr (noncommercial use permitted with attribution / no derivative works).
Capital City of Indiana USA
Indianapolis is the state capital and largest city of Indiana. All State Capitals
Affectionately called "Indy," Indianapolis is known as "the crossroads of America" because of the network of freeways that runs through the city. Indianapolis is also called "the amateur sports capital of the world" because of the wealth of teams in the area.