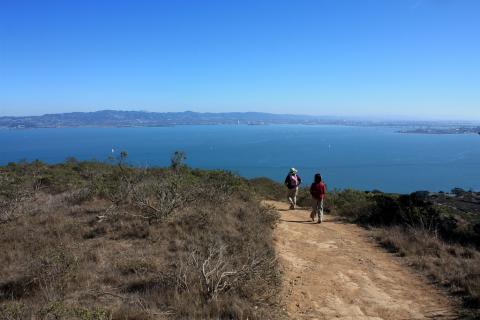 Hikers on Angel Island; Tiburon, California (Marin County).  Photo by Ray Bouknight/Flickr (Use Permitted with Attribution).
Angel Island State Park
Angel Island is the largest natural island in the San Francisco Bay, with stunning views of the Bay area. Angel Island State Park manages and protects this natural haven in the midst of urban San Francisco.
Angel Island is also a Registered California Historic Landmark.