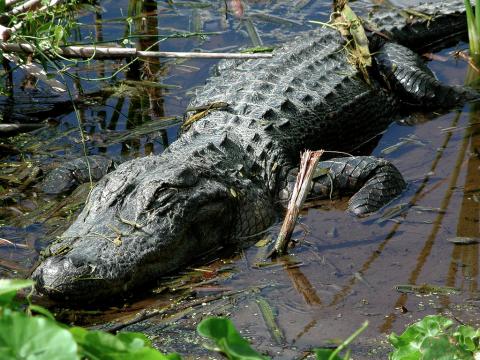 Alligator; Everglades National Park, Florida.  Photo by Sheila Sund/Flickr (Noncommercial Use Permitted with Attribution).
Everglades National Park in Florida
Everglades National Park protects the largest subtropical wilderness in the United States, a wetland of international importance. All Florida Parks
The everglades are a fragile ecosystem that provides sanctuary to rare and endangered species like the American crocodile, the manatee (Florida state marine mammal), the American alligator (Florida state reptile), and the Florida panther (Florida state animal).