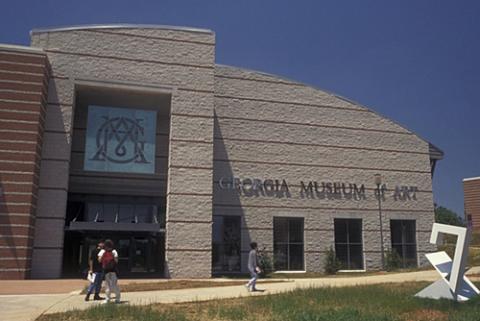 Georgia Museum of Art; performing and visual arts complex on the campus of the university of Georgia.  Photo by Mark Goebel/Flickr (Use Permitted with Attribution).
Official State Art Museum of Georgia
Georgia designated the Georgia Museum of Art in Athens, GA as the official state art museum in 1982. All State Museums
The Georgia Museum of Art is associated with the University of Georgia. It has ten galleries, an auditorium, café, theater, art reference library, studio classroom, study room, and a museum shop.
The mission of the Georgia Museum of Art is to collect, preserve, exhibit and interpret works of art. The museum hosts approximately twenty culturally diverse exhibitions per year to represent all periods of art history (drawing from its permanent collection, other museums, and private collections).