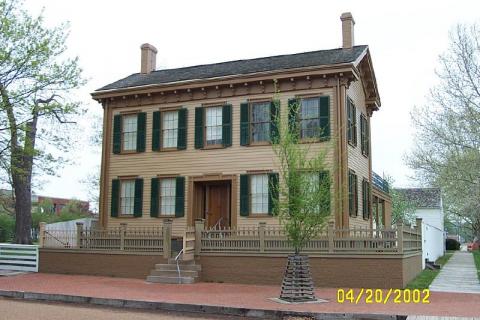 Lincoln Home; national historic site in Springfield IL.  Photo by Max Anderson /Flickr (Noncommercial Use Permitted with Attribution/No Derivative Works).
Lincoln Home National Historic Site
The Lincoln Home in Springfield, Illinois, is a National Historic Site that has been completely restored to its original 1860 appearance. Abraham Lincoln left this home in 1861 to serve as the 16th President of the United States.
"Land of Lincoln" is the official state slogan of Illinois (designated in 1955).