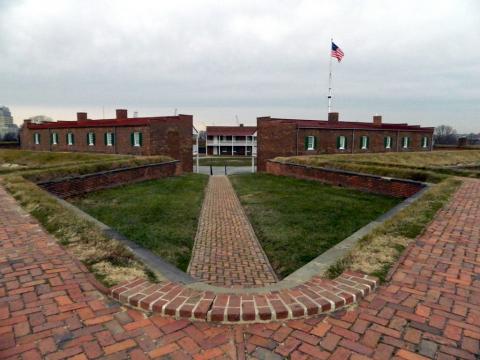 Fort McHenry National Monument and Historic Shrine (looking inward from the earthworks around the fort); photo by Frank Holleman on Flickr (noncommercial use permitted with attribution / share alike).
Fort McHenry National Monument & Historic Shrine
The National Park Service preserves historic Fort McHenry in Baltimore, Maryland. The star-shaped fort's defense of the city during the Battle of Baltimore (September 13-14, 1814) inspired Francis Scott Key to write "The Star-Spangled Banner," our National Anthem.