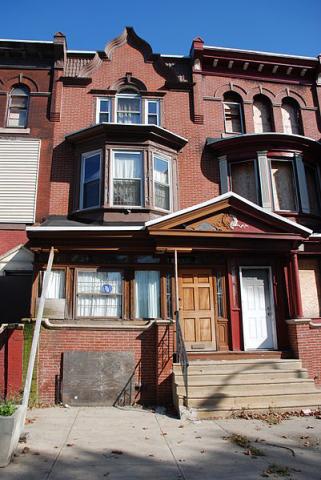 John Coltrane House in Philadelphia; photo by youcanlookitup on Wikepedia (use permitted with attribution / share alike).
TRANE'S HOUSE
The John Coltrane house was designated a national historic landmark on January 20, 1999.
During the years that John Coltrane lived on N. 33 Street in Philadelphia (1952-58), the house was often referred to as Trane's House by local fans that frequented the live music bars and clubs, and other Philadelphians who were part of the jazz scene.