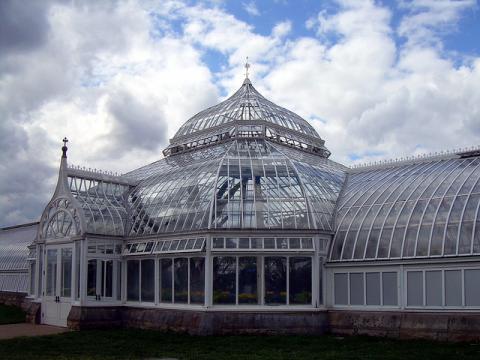 The Victoria Room of Phipps Conservatory; photo byKordite on Flickr (noncommercial use permitted with attribution).
Historic Landmark of Pittsburgh
A few miles from downtown Pittsburgh (in Schenley Park) you can explore Phipps Conservatory and Botanical Gardens, first opened in 1893. All Pennsylvania Landmarks
Inside the historic 14-room glasshouse, the lush tree cover and exotic plants create a pleasant and calm atmosphere. The park also offers a wide variety of educational programs teaching various methods to preserve the environment.
"Awaken your senses. Encounter something of the secret life of plants. And glimpse one of the world's greenest public gardens." - Phipps Conservatory.