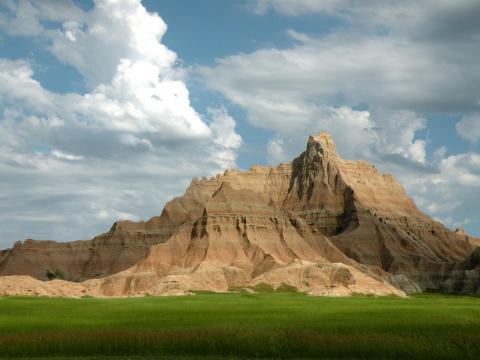 Badlands National Park; South Dakota .  Photo by diosthenese/Flickr (Use Permitted with Attribution).
Badlands National Park
The National Park Service protects 244,000 acres of mixed-grass prairie in the Badlands of South Dakota.
The stunning geologic deposits in the park contain one of the world's richest fossil beds. Wildlife in the park include bison, bighorn sheep, and prairie dogs.