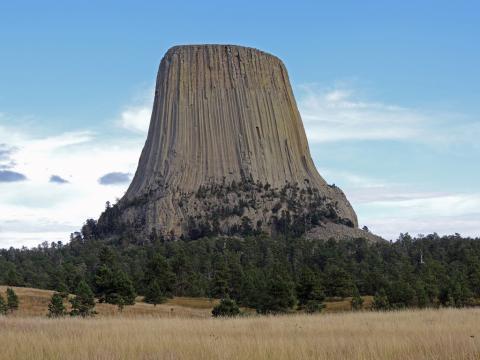 Devils Tower Natural Landmark; Wyoming.  Photo by Bud/Flickr (Noncommercial Use Permitted with Attribution/Share Alike).
Iconic Landmark of Wyoming
Devils Tower is an amazing geologic feature on the rolling prairie that surrounds the Black Hills of Wyoming. Wyoming Landmarks - All  Landmarks
A national monument protected by the National Park Service, Devils Tower is considered Sacred to the Lakota and other native American tribes of the area.