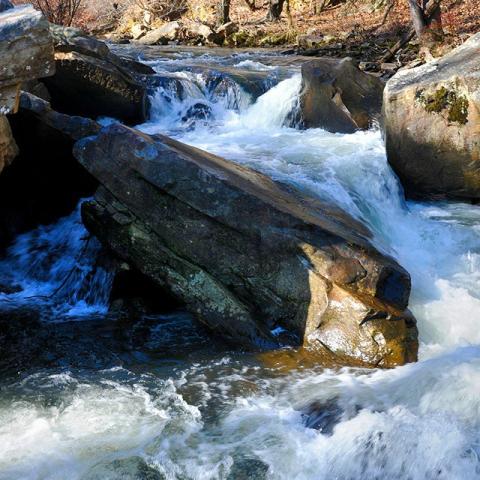 Little River; from Canyon Mouth Trail at Little River Canyon National Preserve in Alabama.  Photo by Steve Markos/Flickr (Noncommercial Use Permitted with Attribution/No Derivative Works).
Little River
In 1969, Alabama designated Little River, south of the Alabama State Highway 35 bridge to the mouth of the Little River Canyon, as an official state wild and scenic river. This is also the location of Little River Canyon National Preserve.
Only two other states have designated rivers as state symbols; The Platte River in Nebraska and the Wabash River in Indiana are both official state rivers.