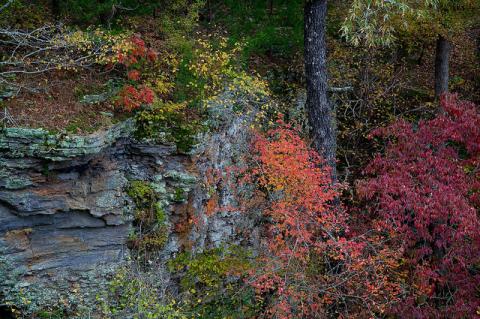 Autumn in the Ozarks: Devil's Den State Park in Arkansas; photo by Don J Schulte on Flickr (noncommercial use permitted with attribution / share alike).
Arkansas Creed
I believe in Arkansas as a land of opportunity and promise.
I believe in the rich heritage of Arkansas and I honor
the men and women who created this heritage.
I believe in the youth of Arkansas who will build our future.
I am proud of my state, I will uphold its constitution,
obey its laws, and work for the good of all its citizens.