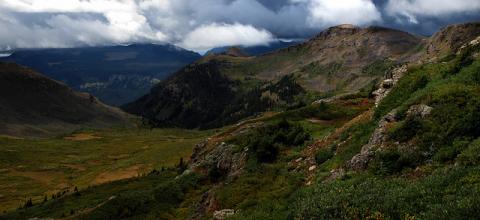 Scenic view north of Squaw Lake Trail. Weminuche Wilderness, Colorado; photo by trekker 314 on Flickr (noncommercial use permitted with attribution / share alike).
Representative Soil of Colorado
Each state in the U.S. has selected a representative state soil (over twenty states have recognized their representative soil as an official state symbol).
Seitz Soils
Seitz soils are located on mountains, mainly in southwestern and central Colorado. These soils are well-suited to outdoor recreation and the growth of forest-related products in moderately steep or gently sloping areas.