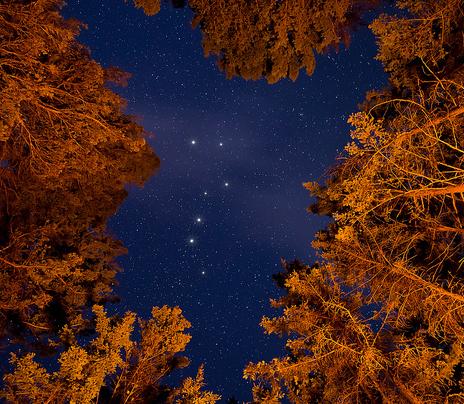 Big Dipper constellation; photo by James Wheeler on Flickr (noncommercial use permiteed with attribution / share alike).
Official State Star of Delaware
Delaware designated the Delaware Diamond as the official state star on June 30, 2000. All State Stars
Delaware Diamond Facts
A star of the 12th magnitude that can be seen with binoculars or a telescope, the Delaware Diamond is located in the constellation of Ursa Major (Great Bear or Big Dipper). Coordinates of right ascension 9h40m44s and declination 48°14'2".
The Delaware Diamond is the first star on the International Star Registry to be registered to an American state. The Delaware Museum of Natural History sponsored a contest in 1999 to name the star; 12 year-old Delawarean Amy Nerlinger suggested "the Delaware Diamond."