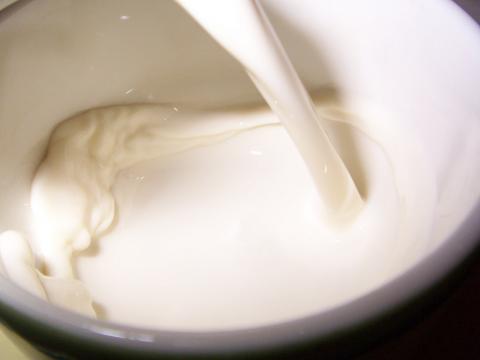 Milk; a state symbol of 20 states!  Photo by yat fai ooi/Flickr (Noncommercial Use Permitted with Attribution).
Official State Beverage of Delaware
Milk was designated the official state beverage of Delaware July 1,1983 (twenty states recognize milk as a state symbol). All State Foods & Beverages
Milk Facts
Milk has been called a nearly perfect food - a source of protein, calcium, and several other important nutrients. Each dairy cow produces about 6.5 gallons of milk per day. Less than half of this milk is consumed as a beverage; the rest is used for butter, cheese, ice cream, milk powder and other processed products.
CHAPTER 41, FORMERLY HOUSE BILL NO. 148
AS AMENDED BY HOUSE AMENDMENT NO. 1
AN ACT TO AMEND CHAPTER 3, TITLE 29 OF THE DELAWARE CODE BY DESIGNATING A STATE BEVERAGE.
BE IT ENACTED BY THE GENERAL ASSEMBLY OF THE STATE OF DELAWARE:
Section 1. Amend Chapter 3, Title 29 of the Delaware Code by adding the following section: "§312. Milk shall be the official beverage of the state of Delaware."
Section 2. This act shall become effective July 1,1983.
Approved June 3,1983.