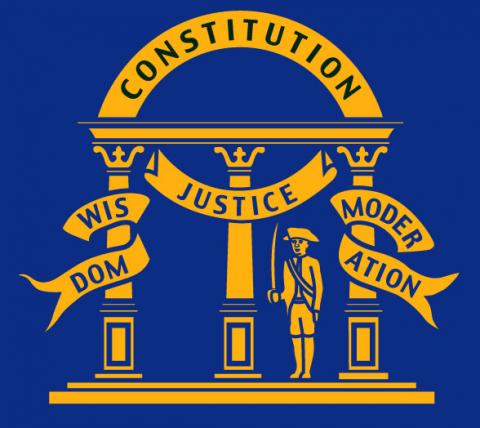 Georgia coat of arms (representation is a portion of the state flag image provided courtesy of Georgia's Secretary of State).
Georgia's coat of arms;    Photo by [file:field-file-photographer]/[file:field-file-source] ([file:field-file-license]).
Official Georgia State Coat of Arms
Georgia's coat of arms appears on the state seal and state flag. All State Coats of Arms
The three pillars are symbols of the legislative, judicial and executive branches of government. The man standing with drawn sword defends the Constitution and its principles of "Wisdom, Justice and Moderation" (Georgia's state motto).