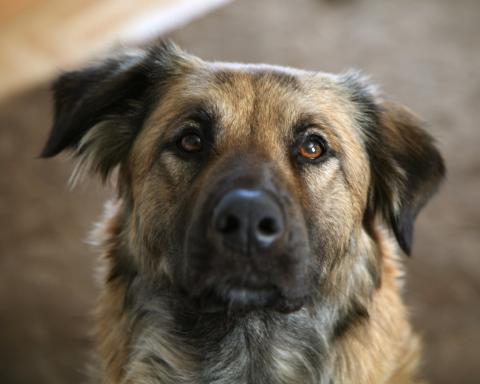 Rescued dog Scully; one of the lucky ones.  Photo by Jennifer Pickens/Flickr (Noncommercial Use Permitted with Attribution/No Derivative Works).
Official State Dog of Georgia
Georgia designated "an adoptable dog" as the official state dog in 2016. California, Colorado, and Tennessee also recognize rescued pets as state symbols. All State Dogs & Cats
According to the Georgia General Assembly, "Adoptable dog" means any dog in the custody of any animal shelter, humane society, or public or private animal refuge that is available for adoption by the general public.
There are currently around eight million abandoned pets living in animal shelters in the United States and three to four million of these dogs and cats are euthanized every year.