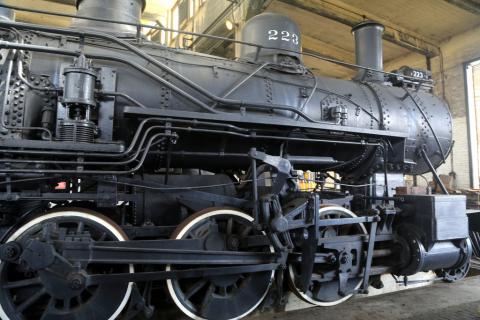 Steam locomotive 076B2322; Georgia State Railroad Museum, Savannah GA.  Photo by Bruce Tuten/Flickr (Use Permitted with Attribution).
Official State Railroad Museum of Georgia
Located in Tricentennial Park in Savannah, The Georgia State Railroad Museum was designated the official railroad museum of Georgia in 1996. All State Museums - All Railroad Symbols
The historic railroad museum is a popular local tourist attraction and provides a valuable educational experience for school students. A national historic landmark, the complex has been maintained as a railroad and industrial heritage museum by the Coastal Heritage Society with the assistance of the city of Savannah. Visitors can ride a historic steam or diesel locomotive!