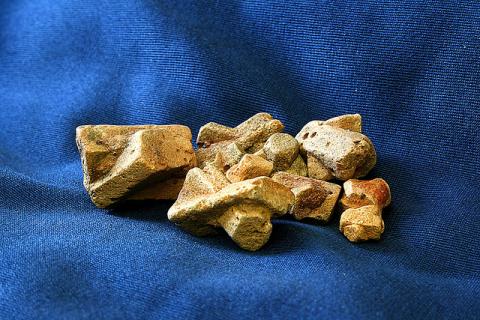 Official State Mineral of Georgia
Staurolite was designated the official state mineral of Georgia in 1976 (Georgia also recognizes an official state gem). Commonly called "fairy crosses" or "fairy stones," staurolite crystals are common in northern Georgia and are collected as good luck charms. All State Minerals
Excerpt from House Resolution No. 517-1385
"Whereas, Georgia has a wealth of minerals and gemstones; and
Whereas, staurolite is a mineral found in old crystalline rocks and is particularly well known and abundant in north Georgia; and
Whereas, staurolite crystals are known mostly as "Fairy Crosses" or "Fairy Stones", and generations after generations have collected them for good luck charms; and ...
Whereas, the importance of Georgia's minerals to the industrial growth and heritage of this State should be appropriately recognized.
Now, therefore, be it resolved by the General Assembly of Georgia that ... Staurolite is designated as the State of Georgia's official mineral."