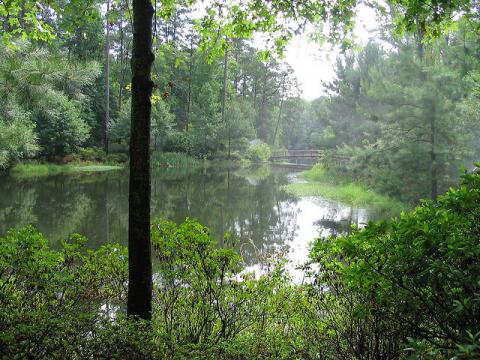 Callaway Gardens in Georgia; photo by alheard on Flickr (noncommercial use permitted with attribution / no derivative works).
Official State Waltz of Georgia
Georgia designated "Our Georgia" by James Burch as the official state waltz of Georgia in 1951 ("Georgia on My Mind" was adopted as the state song of Georgia in 1979). All State Songs
LYRICS
It's a grand old state our Georgia
Where the Swanee River flows
A bit of God's own heaven
As everybody knows
And when I go roaming
A longing fills my breast
A song there comes from out my heart<
For the state I love the best.