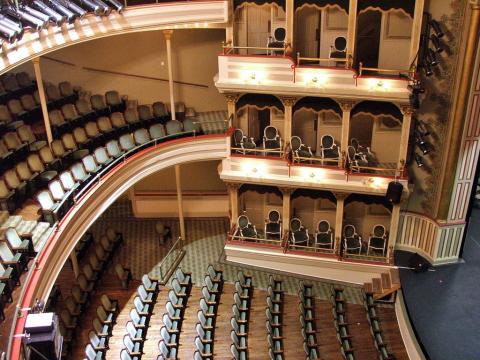 Springer Opera House in Columbus GA; opened in 1871 (designated the official state theater of Georgia in 1992).  Photo by Neal Wellons/Flickr (Noncommercial Use Permitted with Attribution/No Derivative Works).
Official State Theater of Georgia
Georgia designated the historic Springer Opera House in Columbus, Georgia as the official state theater in 1992. All State Theaters
Built in 1871 and restored in the 1960's, Springer Opera House was named a National Historic Landmark in 1978. A quote from Georgia Secretary of State's website; "Plush seats and marble floors glow under lamp light in a Victorian theatre where legends of stage and politics have performed."