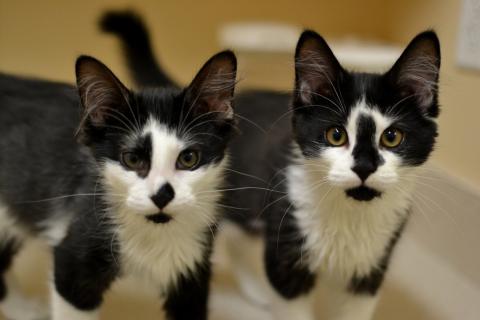 Black and white shelter kittens; Grady and Gabe.  Photo by Ali Crehan/Flickr (Use Permitted with Attribution/No Derivative Works).
Official State Pet of Illinois
Illinois designated "shelter dogs and shelter cats that are residing in or have been adopted from a shelter or rescue facility in this State" as the official state pet of the state of Illinois (effective August 25, 2017).
Illinois joins four other states recognizing rescued and shelter pets as official symbols (California, Tennessee, Colorado, and Georgia). All State Dogs & Cats
Currently there are around eight million abandoned pets living in animal shelters in the United States and three to four million of these dogs and cats are euthanized every year.