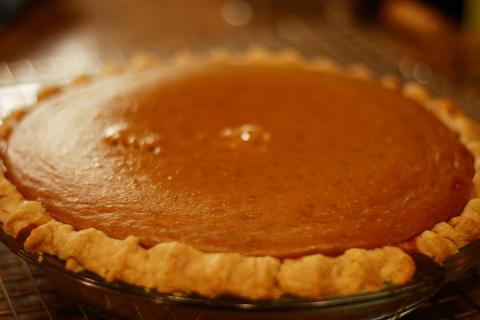 Pumpkin pie; made from a real pumpkin.  Photo by Patricia (Brownies for Dinner)/Flickr (Use Permitted with Attribution).
Official State Pie of Illinois
Pumpkin pie was designated as the official state pie of Illinois in 2015 (Illinois also recognizes a state fruit, state vegetable, and a state snack food). All State Foods
According to the Chicago Tribune; "State Representative Keith Sommer of Morton sponsored the legislation as a tribute to how  much pumpkin is produced in Illinois. About 85 percent of consumed pumpkin in the U.S. comes from Illinois."