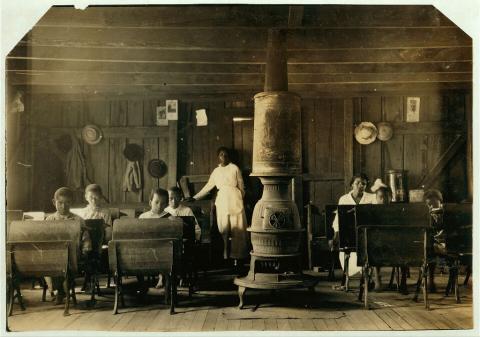 Taken circa 1910; Colored School at Anthoston. Census 27, enrollment 12, attendance 7. Teacher expects 19 to be enrolled after work is over. "Tobacco keeps them out and they are short of hands."... Location: Henderson County, Kentucky; photo by The Library of Congress on Flickr - part of Photographs from the records of the National Child Labor Committee (no known copyright restrictions).
Celebrating Kentucky's African American Heritage
The Kentucky Center for African American Heritage in Louisville was designated the official center for celebration of African American heritage in 2002.
A collection of African American educators, artists, and historians, the Kentucky Center for African American Heritage promotes and preserves the Kentuckiana region's black cultural heritage. Location: 1701 West Muhammad Ali Boulevard, Louisville, KY 40203. Their Mission Statement:
"KCAAH's goals are to enhance the public's knowledge about the history, heritage and cultural contributions of African-Americans in Kentucky. In addition to its commitment to preserving the traditions and accomplishments of the past, the Center is a vital, contemporary institution, providing space for performances of all types."