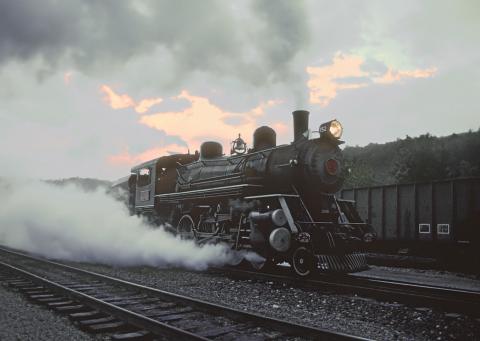 Steam locomotive L&N 152 (4-6-2); with Kentucky Railway Museum trips in October 1986.  Photo by Marty Bernard/Flickr (Public Domain Image).
Official State Steam Locomotive of Kentucky
Steam locomotive #152, a 4-6-2 Light Pacific, formerly of the Louisville and Nashville Railroad (L&N) and restored to operation by the volunteer members of the Kentucky Railway Museum, was designated as the official steam locomotive of the Commonwealth of Kentucky effective July 14, 2000. All Railroad & Vehicle Symbols
The Kentucky Railway Museum is a non-profit organization with a mission to educate the public regarding the history and heritage of Kentucky's railroads and the people who built them.