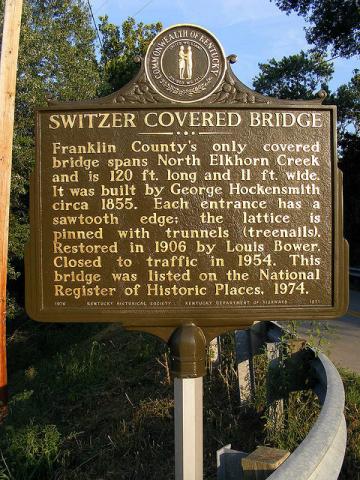 Switzer Covered Bridge Historic Marker; photo by Dave on Flickr (noncommercial use permitted with attribution).
Official State Covered Bridge of Kentucky
Historic Switzer covered bridge over North Elkhorn Creek in Franklin County was designated the official state covered bridge of Kentucky in 1998. All Kentucky Symbols
Built about 1855 and restored in 1906, the Switzer bridge closed to traffic in 1954. It was again restored in 1997 after a flood swept the bridge off its foundation.
The Switzer covered bridge was posted to the National Register of Historic Places in 1974 (NRHP Structure #74000875).