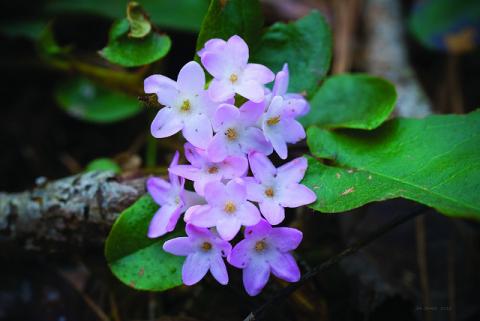 Mayflower (or trailing arbutus); photo by BlueRidgeKitties on Flickr (noncommercial use permitted with attribution / share alike).
Mayflower
Massachusetts adopted the mayflower as the official flower of the Commonwealth in 1918.
The fragrant, delicate mayflower (Epigaea regens) has been on the endangered list since 1925. Also known as ground laurel or trailing arbutus, mayflowers prefer sandy or rocky soil, under or near evergreens.