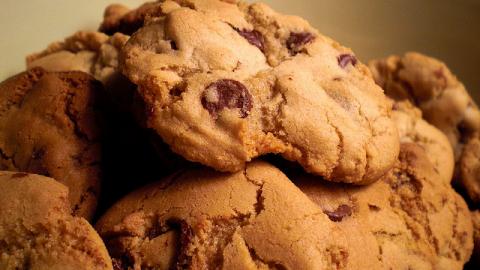 Chocolate chip cookies; photo by timlewisnm on Flickr (use permitted with attribution / share alike).
Official State Cookie of Massachusetts
In 1997 the chocolate chip cookie was recognized as the official state cookie of Massachusetts. A third grade class from Somerset proposed the bill honoring the cookie (invented in 1930 at the Toll House Restaurant in Whitman, Massachusetts). All State Foods
Bay Staters have adopted several other food symbols; a state dessert, donut, muffin, berry, bean, and beverage.