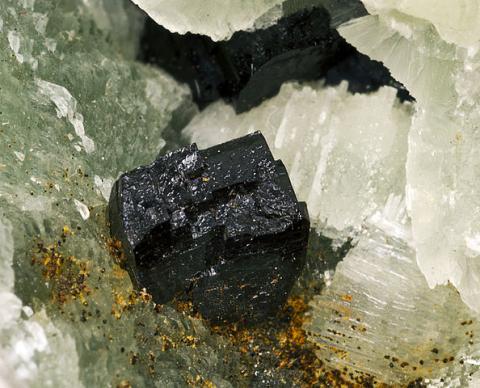 Babingtonite crystal (with green prehnite) from Lane & Sons Traprock quarries, Westfield, Hampden County, Massachusetts; photo by Didier Descouens on Wiikipedia (use permitted with attribution / share alike).
Official State Mineral of Massachusetts
Babingtonite was designated the official state mineral of Massachusetts in 1981. Massachusetts has the finest quality babingtonite in America. All State Minerals
Although Massachusetts is not rich in mineral resources, it's one of the few locations in the world where babingtonite is found. Babingtonite is usually jet black with a brilliant luster.