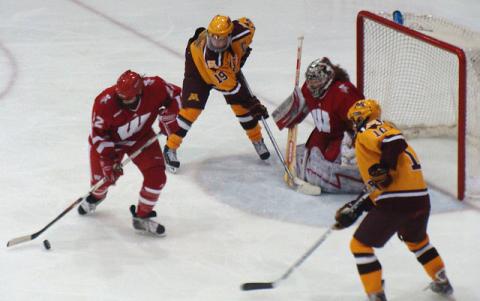 NCAA women's ice hockey (Minnesota vs. Wisconsin at Ridder Arena in Minneapolis); photo by Doug Wallick on Flickr (noncommercial use permitted with attribution / share alike).
Official State Sport of Minnesota
Minnesota designated ice hockey as the official state sport in 2009. All State Sports
Adopting ice hockey as the state sport was suggested by sixth-graders at Minnetonka Middle School East, who collected over 600 signatures in support of the proposal.