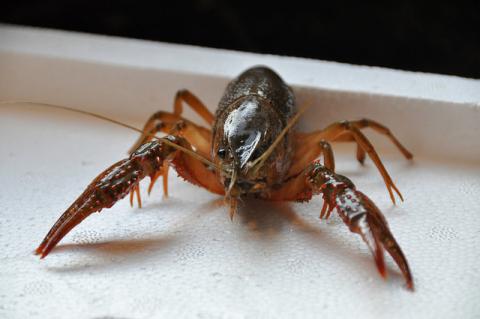 Crawfish (crayfish); photo by Alan Goodman on Flickr (noncommercial use permitted with attribution / share alike).
Crayfish
Missouri designated the crayfish (also called crawfish or crawdad) as the official state invertebrate in 2007. The crawfish resembles a very small lobster. Coloring varies depending on the water it lives in.
Missouri has more than 30 species of crayfish (including 7 species that occur nowhere else in the world). The crayfish was nominated for state invertebrate by Mrs. Janna Elfrink's elementary school class (Reeds Spring, Missouri).