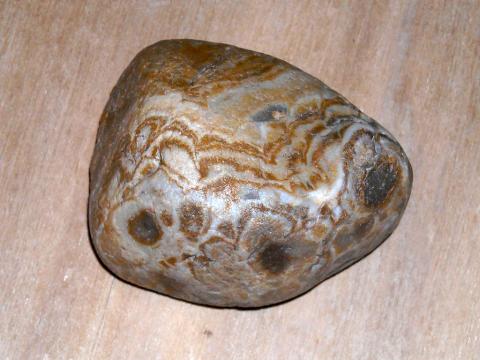 Uncut, unpolished prairie agate; state rock of Nebraska.  Photo by Mathew Brust/Flickr (All Rights Reserved).
Official State Rock of Nebraska
Nebraska designated prairie agate as the official state rock in 1967 Nebraska recognizes another agate as the state gemstone. All State Rocks All State Gemstones
Prairie agate is variegated quartz; Nebraska has an abundance of this colorful semi-precious stone, particularly in the Oglala National Grassland. Popular for jewelry, prairie agate is distinctive because it seldom has the bands of other agates.