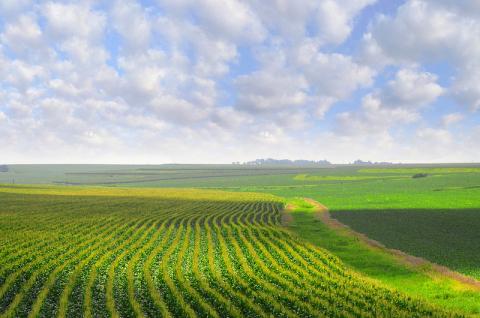 Nebraska landscape with crops;  photo by Nebraska; photo by Richard Hurd on Flickr (use permitted with attribution).
Holdrege Soil Series
Nebraska designated the Holdrege soil series as the official state soil in 1979. The Holdrege soil series was established in Phelps County, Nebraska in 1917 (and named after a community in the county). 
Holdrege soils are most common in south-central Nebraska and north-central Kansas; most of these soil areas are used for crops, pasture, or rangeland. Holdrege soil is ideal for growing crops such as wheat, corn, sorghum, and small grains.
Holdrege soils make up about 1.8 million acres in south-central Nebraska.