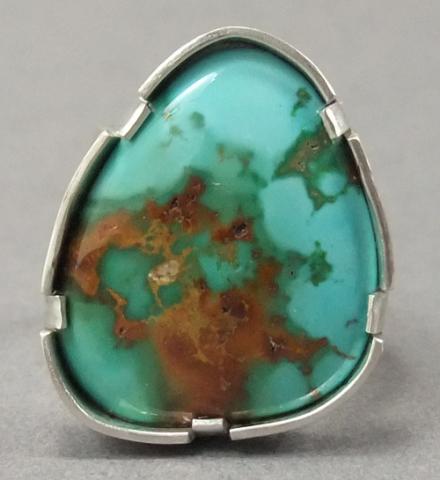 Untreated turquoise from the Stone Mountain mine in Nevada; photo by Thomasin Durgin on Flickr (noncommercial use permitted with attribution / share alike).
Official State Semi-Precious Gemstone of Nevada
Nevada turquoise was recognized as the official state semi-precious gemstone in 1987 (Virgin Valley black fire opal was designated Nevada's state precious gemstone the same year). New Mexico and Arizona also recognize turquoise as a state symbol. All State Gems & Gemstones
Turquoise is found only in dry and barren regions on earth. Nevada turquoise is sometimes called the "Jewel of the Desert" and can be found in many parts of the state.