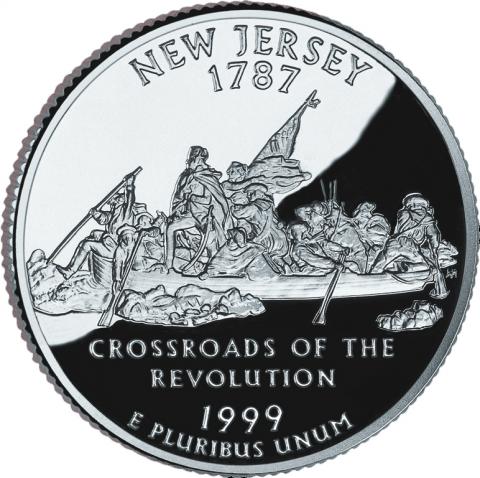 New Jersey became the 3rd state in 1787. The New Jersey quarter honors the state's role in the American Revolution ("Crossroads of the Revolution"), featuring George Washington crossing the Delaware river (James Monroe holds the flag); public domain image on Wikipedia. 
What does "New Jersey" mean?
New Jersey was named for the Channel Island of Jersey in honor of Sir George Carteret (one of the two men to whom the land was originally given). New Jersey was the third state to ratify the U.S. Constitution in 1789 and the first state to sign the Bill of Rights.