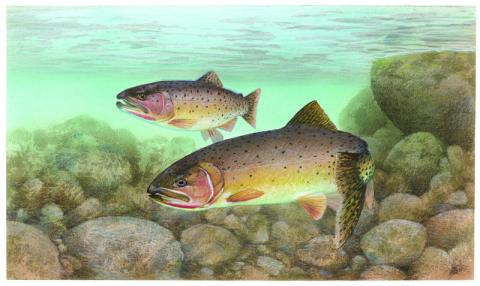 New Mexico Cutthroat Trout
New Mexico designated the native New Mexico cutthroat trout (Oncorhynchus clarki virginalis) as the official state fish in 1955. Also called Rio Grande cutthroat trout, this fish requires clean , clear, cold flowing water.
The native New Mexico cutthroat trout has declined in recent years because of the introduction of rainbow trout and neighboring land practices.  The New Mexico Department of Game and Fish has a program to restore and rehabilitate populations in the state.