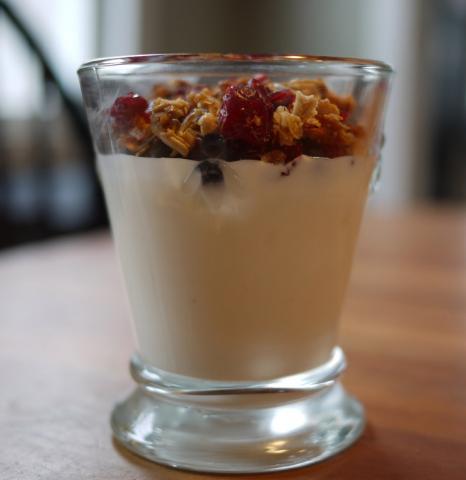 Yogurt with granola mm-mmm; yogurt is the official state snack of New York.  Photo by Rebecca Siegel/Flickr (Use Permitted with Attribution).
Official State Snack of New York
New York designated yogurt as the official state snack in 2014 (milk is the official state beverage of New York, adopted in 1981). All State Foods & Beverages
Fourth-graders from Byron-Bergen Elementary School researched and made the proposal to promote healthy eating and create more jobs. The 17 members of the "Snack Pack", led by fourth-grade teacher Craig Schroth. sent over 200 handwritten letters to state legislators, farm owners, and yogurt companies. New York Governor Andrew Cuomo signed the bill to raise public awareness of the economic and health benefits of yogurt and the dairy industry.
New York produces more yogurt than any other state and has been referred to as the "Yogurt Capital of the Country".
Chobani and FAGE have large plants in New York and there more than 40 yogurt plants in the state.