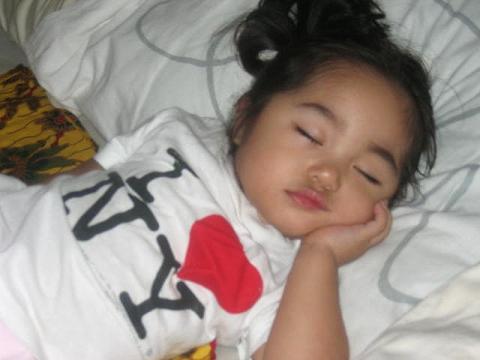 New Yorker sleeping in her "I Love New York" t-shirt; photo by Moonriver&Me on Flickr (noncommercial use permitted with attribution / no derivative works).
Official State Slogan of New York
New York designated the slogan "I Love New York" as the official state slogan in 2009 ("I Love New York" by Steve Karmen was also adopted as the official state song in 2009). All New York Symbols
The "I Love NY" slogan and logo were developed to promote tourism in the state of New York (created by graphic artist Milton Glaser and first used in 1977). The use of a heart as a symbol for the word "love" has been widely imitated since then.