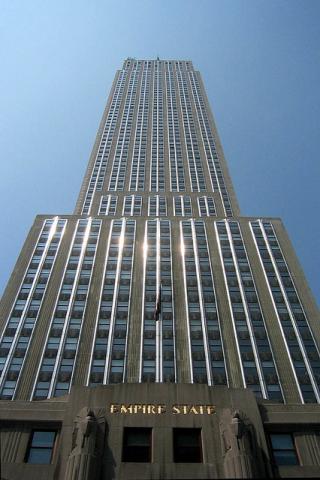 The Empire State Building in New York City; photo by Wally Gobetz on Flickr (noncommercial use permitted with attribution / no derivative works).
Nickname for New York State
New York is nicknamed "The Empire State" for its national and global significance. All State Nicknames
Today people associate the nickname with the Empire State Building, but the nickname came first. The actual origin of New York's nickname is unknown; some sources credit George Washington, who referred to New York state in December 1784 as "at present the seat of the Empire."
Other nicknames for New York include "The Excelsior State" (Excelsior is the state motto) and "The Knickerbocker State" (from the pants worn by early Dutch settlers).